Because Stylo generates unique messages, it's important to ensure that those messages are presented within certain guide rails to your customers. The overall structure of messages, the tone, how apologetic it is, how friendly it is, should all align with your business and brand.

You can access the Brand Settings page by clicking the Stylo Smile app icon on the left hand tool bar: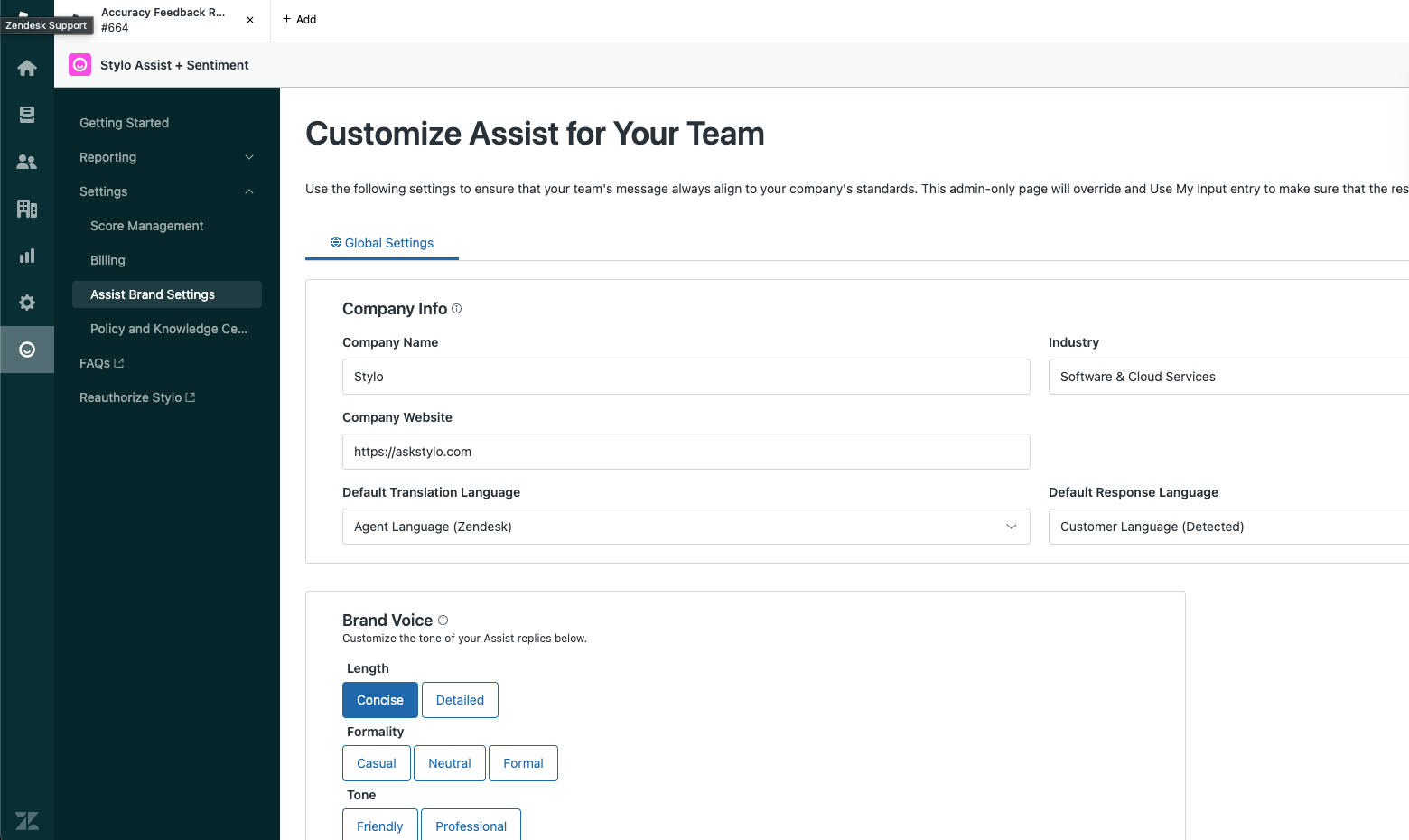 From here you can adjust your brand voice, input your company information, and even black list certain words or phrases that you don't want Stylo to use when it generates messages.