The Use My Input feature of Stylo Assist is a powerful tool to merge the knowledge that exists in your head with AI to generate complete, accurate, and personalized ticket responses in an instant.

For example, imagine you have a ticket where the requester asks a series of questions, like:
- how long is your trial for
- and who can help me set it up
- and what can I do to help my neighbor whose dog ran away?
Now the actually important information to share here is:
- 30 days
- Noah in sales
- call animal shelter

But as you know, that's not exactly a great way to speak to customers. We want to be helpful and kind while answering their questions, not robotic and uninterested. There needs to be a bona-fide message around those bits of information, but writing is time-consuming.


With Stylo Assist and the Use my Input feature - all you need to input is "30 days - Noah in sales - call animal shelter" and click Write Reply, and… voilà!

A thorough, complete answer is crafted for me, and is available to edit if I want to make any changes before replying.

IMPORTANT: I don't have to include any of the niceties like Hi, Thanks, Apologies, etc. in my input.

Stylo will auto-fill greetings, apologies, thanks, and much more, without needing to be told to (you can adjust the tone of Stylo responses at a Global or Brand level in your Assist Brand Settings)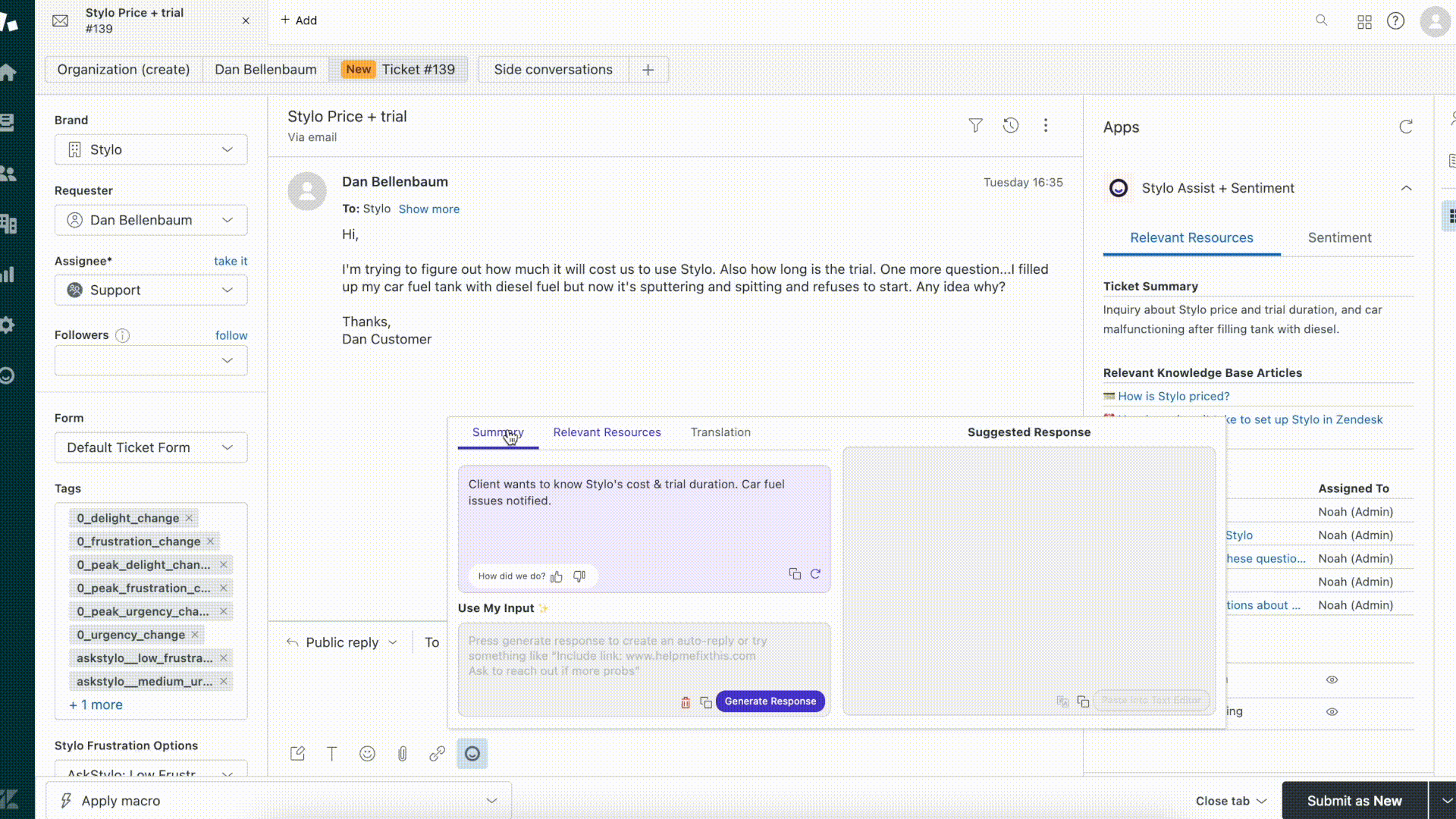 If the text generated from your input isn't exactly what you want, you can always edit it by hand or select the Rewrite Reply button to get Assist to try again, based on the same or adjusted input.